What you missed: PV Sindhu's big win, a glimpse into the past and a sweet film you should watch!

5

min read
Reading Time:
4
minutes
Missed Out is a lowdown on all the wacky, wonderful and sometimes, plain weird, happenings in the world around us. Little videos, facts and tidbits that make for an ideal, fun and educational break.
Welcome back to another edition of Missed Out — your weekly dose of headlines you may have missed, that we think you should know. This week, we go over an Indian sports icon making waves, the tragic of someone who created something we commonly use, and much more. Keep scrolling for more…
Stephen Wilhite, who created GIFs, dies at 74
GIFs are everywhere. We at Owliver's Post sure do love them. And whom do we have to thank for the little moving images? A man named Stephen Wilhite, who passed away recently from Covid-19-related complications.
Wilhite may not have known it when he created the first GIF in 1987, but his memes in motion would go on to rule the internet from the days of Web 1.0 to the present, and likely for years to come.
Wilhite, whose humble GIF changed the way we communicate online (and made it more fun), died March 14. In the 1980s, Wilhite, then a developer at online service provider CompuServe, and his team were tasked with overcoming slow dial-up speeds, incompatible computer systems and images that were too large to send to another user efficiently, especially colour images, according to Smithsonian Magazine.
In 1987, Wilhite figured out how to compress images so they wouldn't lose their sharpness, would load quickly and could appear on any computer — and the Graphics Interchange Format, or GIF, was born!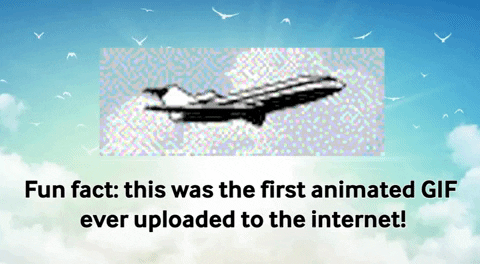 ---
'Horridus,' one of the most complete Triceratops fossils, goes on display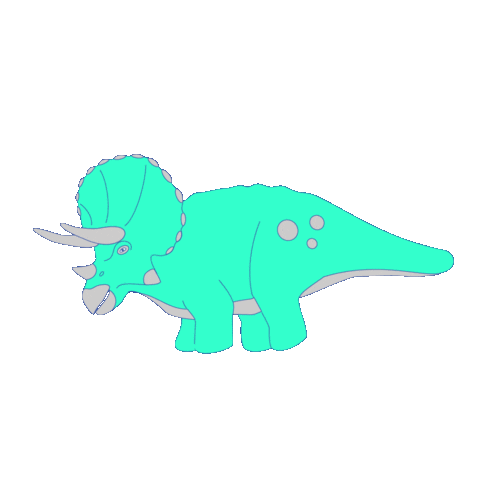 A massive Triceratops that died 67 million years ago left behind a near-complete skeleton that is among the most intact ever found. Nicknamed 'Horridus' after the species name (Triceratops horridus), the fossil, which is about 85% complete, made its public debut on March 12 at Melbourne Museum in Australia.
Horridus was an herbivore, or plant-eating dinosaur, that lived during the Cretaceous period (about 145 million to 66 million years ago), and it grew to an impressive size. The fossil contains more than 260 bones and weighs more than 2,200 pounds (1,000 kilograms). It measures nearly 23 feet-long and stands over 6.6 feet tall.
The fossil was discovered on private land in Montana in 2014, and Museums Victoria acquired the specimen in 2020, the museum.
---
PV Sindhu wins Swiss Open 2022!
Ace Indian shuttler P V Sindhu bagged her second women's singles title of the season with a straight game win over Thailand's Busanan Ongbamrungphan in the finals of the Swiss Open Super 300 badminton tournament.
Playing her second successive final in the tournament, Sindhu, a double Olympic medallist, took 49 minutes to get the better of her opponent — 21-16 21-8.
It was Sindhu's 16th win over Busanan in 17 meetings, having lost to the Thai only once – at the 2019 Hong Kong Open. Sindhu had lost to Rio Olympic gold medallist Carolina Marin of Spain in the final in the last edition.
Hold up. Before you continue to scroll, let's test our knowledge of Indian sportspersons. Solve the puzzle below to uncover a former Indian badminton player. He was ranked World No 1 in 1980, the same year he became the first Indian to win the All England Open Badminton Championships.
*HINT ALERT: His daughter is a famous actress today!
---
'Encanto' takes home Oscar for best animated feature film!
Walt Disney Pictures' Encanto, a Colombia-set story of a family living in a magical house, won the best animated Oscar at the 94th Academy Awards on Monday.

Interestingly, Encanto co-director Bush is best known for co-directing Oscar-winning animation Zootopia. The film beat out fellow animated nominees Flee, Luca, The Mitchells vs. the Machines and Raya and the Last Dragon.

The story of Encanto is told through an ordinary 15-year-old who's struggling to find her place in her family. But when she discovers that the magic surrounding the Encanto is in danger, she realises that as the only ordinary member in her family, she might be their last hope.
Have you watched this feel-good movie? Check out the trailer below!
---
That's it for this week! Catch more 'Missed Out', and tell us what kind of content you'd like to see more of! Write to us at hello@owliverpost.com, or comment on this article.