What you missed: Snakes that can help beat Covid-19, a heroic dog, and more!

6

min read
Reading Time:
4
minutes
Missed Out is a lowdown on all the wacky, wonderful and sometimes, plain weird, happenings in the world around us. Little videos, facts and tidbits that make for an ideal, fun and educational break.
This pooch is South Korea's first honorary rescue dog
Four-year-old Baekgu has proved once again why dogs are man's best friend. Baekgu's human, a 90-year-old woman with dementia living in South Korea's Hongseong county, went missing on August 25.
When police checked the security camera footage of a nearby farm, they saw the woman, identified as Kim, and her little white dog leaving the village. They launched a search operation with the fire department, as well as residents who searched the whole area as heavy rain poured down.
Finally, 40 hours later, she was found in the middle of a rice field. She had collapsed in an area that was hidden from view, so cameras were unable to spot her. Throughout the entire ordeal, as the weather got worse, little Baekgu stayed by her side, keeping her body temperature up in the freezing cold. It was his warm furry body that was detected on the thermal drones authorities sent out to search for Kim.
For his brave act, Baekgu was appointed South Korea's first honorary dog. The National Fire Agency had introduced a regulation last year that allowed the appointment of honorary firefighters, fire ambassadors and rescue dogs.
---
Can this snake's venom cure Covid?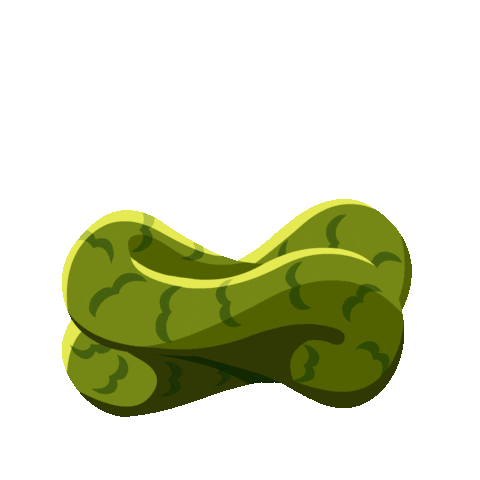 Brazilian researchers have found that a molecule in the venom of a type of snake stopped coronavirus reproduction in the cells of monkeys. This, they say, is a possible first step towards a drug to combat the virus causing Covid-19.
A study published in the scientific journal Molecules this month found that the molecule produced by the jararacussu pit viper inhibited the virus's ability to multiply in monkey cells by 75%!
The molecule is a peptide, or chain of amino acids, that can connect to an enzyme of the coronavirus called PLPro, which is vital to reproduction of the virus, without hurting other cells.
The researchers have warned that this may urge people to go hunt the viper for venom, but they say that the venom alone isn't a cure for the disease.
They are yet to try this on humans.
Owliver's Obscure Observations
One of the most successful drugs derived from snake venom is captopril, which is used to treat high blood pressure, heart failure, and kidney problems caused by diabetes. It also reduces the risk of death after a heart attack.
---
The jewellery ad that's breaking stereotypes
This unconventional bride in an Indian jewellery ad is winning hearts across the world. Starring a transgender model, the one-minute-40-second video charts the story of transition of a trans woman — an awkward teenager with facial hair and self-doubt who transforms into a beautiful confident bride.
Owliver's Obscure Observations
Who is a transgender or trans person? The experience of being transgender means that a person's gender at birth (their assigned gender) does not match the gender they feel themselves to be (their affirmed gender).
With 22-year-old Meera Singhania Rehani in the lead, the video by Kerala-based jewellery house Bhima depicts the love and acceptance that the bride receives from her family.
Titled Pure as Love, the ad has been viewed more than 900,000 times on YouTube and 1.4 million times on Instagram since its release!
Watch the below below:
India has an estimated two million transgender people, and in 2014 the Supreme Court ruled that they have equal rights under the law as people of other genders.
Kerala is India's most trans-friendly state — in 2015, it became the first to unveil a Transgender Policy to end stigma and discrimination towards the community.
---
Australia's frogs on the brink of extinction!
Here's some unfortunate news for our amphibian friends living in the Land Down Under or Australia. Australian frogs are being pushed towards the brink of extinction by disease, climate change and invasive animals. A team of 29 scientists from across Australia has warned that a number of frog species will go extinct in the next two decades if no action is taken!
Eight species are at "high risk" of extinction in the next 20 years, but four of those are likely to be already lost, according to the research published in the journal Pacific Conservation Biology today.
The likely reason for these four species disappearing is an amphibian disease, which has already killed many species of frogs across the world. Researchers say that for many of our other critically-endangered frogs, the threats of climate change, invasive species and habitat loss are also to blame.
---
That's it for this week! Catch more 'Missed Outs', and tell us what kind of content you'd like to see more of! Write to us at hello@owliverpost.com, or comment on this article.
Videos by Malvika Dwarkadas