What you missed: The Queen's secret funeral plans, a cannibal toad, and more!

8

min read
Reading Time:
5
minutes
'Missed Out' is a lowdown on all the wacky, wonderful and sometimes, plain weird, happenings in the world around us. Little videos, facts and tidbits that make for an ideal, fun and educational break.
This week on Missed Out?, we have the first case of Covid-19 among deer, a historic day for the Indian judiciary, Queen Elizabeth II's funeral plans (she's still alive!), and more. Scroll down to learn more.
A historic day… legally speaking
In a historic moment for gender representation, three women took oath as judges of the Supreme Court on Tuesday. Justices Hima Kohli, BV Nagarathna and Bela M Trivedi are among the nine new appointees to the Supreme Court.
With these new appointments, the Supreme Court has four women judges — the highest ever — among 33 judges. The Supreme Court has had 11 women judges (including the new appointments) in its history so far.
Do you know who appoints the Chief Justice of India and the Judges of the Supreme Court? It is the President of the country, in this case Ram Nath Kovind, who chooses the individuals to take on these prestigious roles.
---
The curious case of the cannibal toads
Imagine being eaten up by your own kind! Yes, that is what is happening with the invasive cane toad in Australia. Cannibal tadpoles of chomp down the hatchlings of their own kind, and now, the hatchlings have a unique plan to fight off their slightly older enemies. By developing faster, they are reducing the time that hungry tadpoles have to gobble them up, according to a recent study. "If cannibals are looking for you, the less time you can spend as an egg or hatchling, the better," said study lead researcher Jayna DeVore.
On the other hand, while this may seem like a good trick to evade the cannibal tadpoles, researchers found that developing at such a quick rate is not actually helping the species. Compared with naturally growing hatchlings, those that grew faster fared worse when they reached the tadpole stage of life.
About this unique toad: The cane toad (Rhinella marina) is an invasive species.
An invasive species is an introduced organism that becomes overpopulated and negatively alters its new environment.​
This toad is native to South America, but in the 1930s, farmers in Queensland, Australia, thought the toad would be the perfect predator to eat the beetles that were destroying sugarcane fields. But with no natural predators, the toad population in Australia went from from only 102 individuals to more than 200 million!
Another reason for their population spike is that female toads can lay more than 10,000 eggs at a time in small ponds.
Speaking of invasive species, do you recognise the shrub below?
This shrub is the Lantana Camara, which can be spotted all across India — in cities and in forests. Lantana is one of the world's ten worst invasive species and has been a cause for real concern for India. This is because it competes with our native plants for space and resources, and alters the nutrient cycle in the soil as well. This invasion has resulted in the scarcity of native plants that animals depend on for food!
How did it get to India? Lantana arrived in India as an ornamental plant in the early 1800s because of its pretty little flowers in a rainbow of colours. However, since then, it has escaped from gardens and taken over entire ecosystems, now occupying 40% of India's tiger range alone.
---
Covid gets to deer
The US Government has confirmed the world's first cases of Covid-19 in deer! This expands the list of animals that are already known to have tested positive for the disease. The US Department of Agriculture (USDA) reported infections of SARS-CoV-2, the virus that causes Covid-19, in wild white-tailed deer in the state of Ohio. However, the deer were no showing any symptoms of infection. "We do not know how the deer were exposed to SARS-CoV-2," USDA spokeswoman Lyndsay Cole told Reuters, adding, "It's possible they were exposed through people, the environment, other deer, or another animal species."
The USDA has previously reported Covid-19 in animals such as dogs, cats, tigers, lions, snow leopards, otters, gorillas, and mink. Worldwide, most animal infections were reported in species that had close contact with a person with Covid-19.
---
The Queen's secret funeral plans leaked!
When you are as famous as the Queen of Britain, your extremely grand funeral plans are prepared much in advance — much before your actual death. Some recently-leaked documents have revealed the extent of preparations that have been made leading up to the passing of Queen Elizabeth II.
'Operation London Bridge' is the code name being used for these plans, and the day the 95-year-old dies, is referred to as 'D Day'.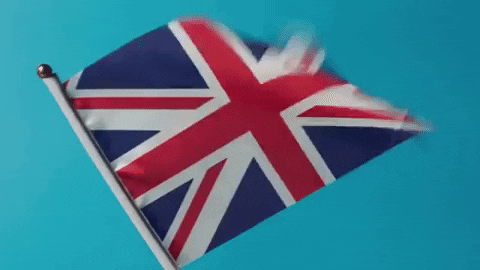 Let's look at some of the plans: The longest-serving monarch in British history is to be buried 10 days after she dies, and her son and heir, Prince Charles, will embark on a tour of the UK before the burial is held.
According to the plans, her coffin will lie for three days at the Houses of Parliament, with authorities anticipating hundreds of thousands of people to descend on London. A massive security operation has been planned to manage the crowds and travel chaos that are expected in the lead-up to her funeral. The British prime minister and the Queen are said to be in agreement that the day of her funeral will be a day of national mourning. It will effectively be a holiday, although not described as such. Buckingham Palace officials have declined to comment, either on the leak or the plans.
That's it for this week! Catch more 'Missed Out', and tell us what kind of content you'd like to see more of! Write to us at hello@owliverpost.com, or comment on this article.
---
Videos by Malvika Dwarkadas