What you missed: The world's highest tea party, an ancient culture, and more!

6

min read
Reading Time:
4
minutes
Missed Out is a lowdown on all the wacky, wonderful and sometimes, plain weird, happenings in the world around us. Little videos, facts and tidbits that make for an ideal, fun and educational break.
This week on Missed Out, we have an Indian chef who is trying to make a household staple into the 'national herb' of the country, a tea party that happened so high up that many of us couldn't have gone even with an invitation, and much more! Scroll down to find out what we're talking about.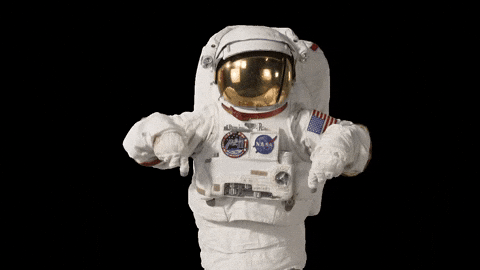 Vaccines for 12-14 age group starts soon!
Here's some good news for teenagers. The government will start Covid vaccination for the 12-14 year age group from March 16, said Union Health Minister Mansukh Mandaviya. People above 60 will be also able to take precaution shots, the minister added.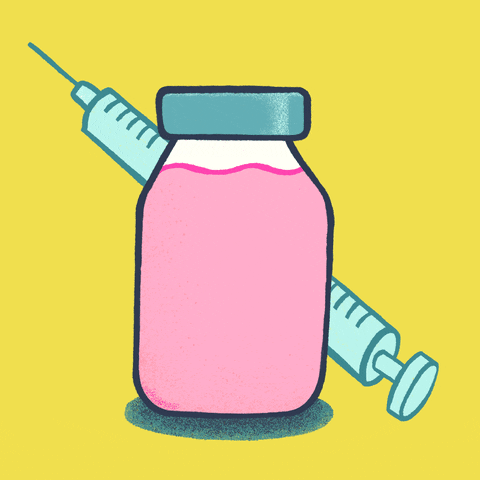 India began its vaccination programme in January last year. The first phase was for health workers and frontline workers, and the programme was then expanded to adults above 60 in March 2021, and then to all adults two months later. Amid concerns over new variants, the country began giving booster doses in January. For children, the vaccination for 15-18 age group began in January, and according to the data by the Union Ministry of Health, 3,37,70,605 children in this age group have received the second dose.
A tea party on Mount Everest!
A group of adventurers held a tea party at 21,312 feet above sea level at Mount Everest's Camp 2 in Nepal, setting a new Guinness World Record for the highest tea party ever held.
Andrew Hughes, a self-described high-endurance athlete from Seattle, Washington, said he first had the idea for the tea party early in the pandemic when Covid-19 travel restrictions and shutdowns meant expeditions were not possible. He said the isolation made him realise he missed the community more than the summits.
According to reports, Hughes' "highest of high tea parties … exceeded the previous mark by thousands of feet in altitude and was full of complexities, including carrying supplies through the treacherous Khumbu Icefalls."
One of those added complexities was a huge snowfall brought on by a massive storm the day of the planned tea party, another issue was coordinating the logistics of hauling the extra supplies up Mount Everest.
Does this kitchen staple deserve the title of India's national herb?
Chef Ranveer Brar, one of India's most popular chefs, says coriander – called dhaniya or kothmir in India, and cilantro in the US – is "the superstar of our kitchen".
"No Indian dish is complete without coriander. No other herb even comes close to it in versatility," he told CNN.
Chef Brar first suggested "giving the humble dhaniya its due" a few months back when he playfully put up a post on Instagram, saying let's start a petition to designate it as the national herb. The post got quite a bit of attention, with many asking where they could sign this petition. So, he started a petition on change.org on Thursday, which has already gathered more than 5,500 signatures.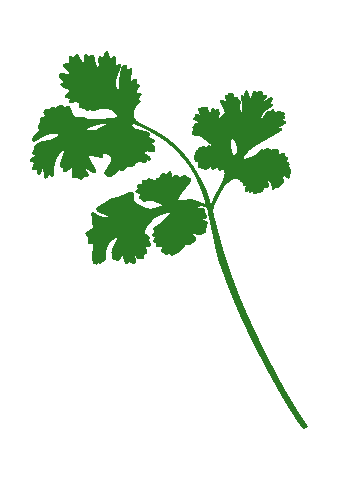 According to the Encyclopaedia of Food Sciences and Nutrition, coriander is mentioned in the Bible and thus, dates back centuries. It was used by the Romans and Greeks to treat disorders of the digestive, respiratory and urinary systems, and the Chinese, Indians and Europeans have all cultivated it for thousands of years.
Do you think coriander should
become India's national herb?
Stone age culture dating back 40,000 years found in China
Scientists in China have found evidence of a 40,000-year-old culture just 100 miles away from Beijing. The stone-age culture was populated by now-extinct relatives of human species. These hominins made use of a pigment called Ochre and crafted blade-like tools from stone.
The site of excavation is located in Nihewan Basin. It is a depression in the northern, mountainous region in China. The site is called Xiamabei.
The researchers found evidence of the culture about eight feet below the ground. The layer of silt they found was found to be 39,000 to 41,000-years-old based on carbon dating and more techniques of analysis.
In this sediment, the researchers found hundreds of mammal bones, lithics, tools and more.
"The remains seemed to be in their original spots after the site was abandoned by the residents," said Shixia Yang, adding, "Based on this, we can reveal a vivid picture of how people lived 40,000 years ago in Eastern Asia."
That's it for this week! Catch more 'Missed Out', and tell us what kind of content you'd like to see more of! Write to us at hello@owliverpost.com, or comment on this article.
---
Sources: Live Science, NDTV, CNN, BBC, Mint