What you missed: Whales with four legs and an Indian sports legend you should know about

6

min read
Reading Time:
4
minutes
Missed Out is a lowdown on all the wacky, wonderful and sometimes, plain weird, happenings in the world around us. Little videos, facts and tidbits that make for an ideal, fun and educational break.
This week on 'Missed Out', we have got ancient whales with four legs that lived on land and water, an ode to an Indian sporting legend, a tiny island that is very significant, and more. Scroll down to learn with Owliver.
America calling!
Despite the ongoing pandemic and restrictions in travel, the United States has approved a record number of Indian student visa applications this year. The US Mission, which is the US' delegations to the United Nations, said that more 55,000 students and exchange visitors are boarding planes to study in the US. This number, is going up every day.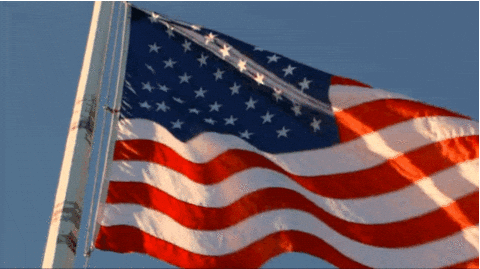 Embassies and consulates, which conduct interviews for students going abroad, saw many logistic issues due to the pandemic. Normally, students joining the fall season, are interviewed in May. However, due to Covid norms, this date had to be pushed by two months.
---
A four-legged whale?!
Here's a fascinating new discovery — scientists in Egypt have identified a new species of four-legged whale that lived around 43 million years ago!
The fossil of the amphibious Phiomicetus anubis was originally discovered in Egypt's Western Desert. Its skull resembles that of Anubis, the ancient Egyptian jackal-headed god of the dead after which it was named.
Did you know that in Egyptian mythology, Anubis, who resembles a jackal or dog, was the Egyptian god of the afterlife and mummification. He helped judge souls after their death and guided lost souls into the afterlife. He was one of the most important of gods worshipped in the land of pyramids, and was credited for keeping evil out of Egypt.
What's interesting to know is that the ancestors of modern whales developed from deer-like mammals! Weighing an estimated 600kg and 10ft in length, the Phiomicetus anubis had strong jaws to catch prey. The whale was able to walk on land and swim in water.
The partial skeleton was found in Egypt's Fayum Depression, and although the area is now all desert, it was once covered by sea and is a rich source of fossils.
While this is not the first time the fossil of a whale with legs has been found, the Phiomicetus anubis is believed to be the earliest type of semi-aquatic whale to be discovered in Africa.
---
Bidding adieu to a legend
Former India footballer O Chandrasekharan, popularly known as Olympian Chandrasekharan in his home state of Kerala, died at the age of 86 in Kochi on Tuesday. He had been suffering from dementia for a decade or so.
Chandrasekharan, who was a defender, was a member of the Indian team in the 1960 Rome Olympics. That was the last time the country participated in football at the Games.
Chandrasekharan was also part of Indian teams that won gold in the 1962 Asian Games, silver in the 1964 AFC Asian Cup, silver in the Merdeka Tournament (1959 and 1964).
Some of the greatest names in Indian football history — PK Banerjee, Chuni Goswami, Tulsidas Balaraman, Simon Sunderraj, Peter Thangaraj, Jarnail Singh, and Mariappa Kempaiah — played with Chandrasekharan.
---
The world's northernmost point
Last month, scientists sailed to a tiny island off the coast of Greenland, which they say is the world's northernmost point of land. It was revealed as a result of shifting pack ice.
The discovery comes amid a battle among Arctic nations like the United States, Russia, Canada, Denmark and Norway for control of the North Pole.
The scientists initially thought they had arrived at Oodaaq, an island discovered by a Danish survey team in 1978. Only later, when checking the exact location, they realised they had visited another island.
The small island, measuring roughly 30 metres across and a peak of about three metres, consists of seabed mud as well as moraine — soil and rock left behind by moving glaciers. The team said they would recommend it is named 'Qeqertaq Avannarleq', which means 'the northernmost island' in Greenlandic.
That's it for this week! Catch more 'Missed Out', and tell us what kind of content you'd like to see more of! Write to us at hello@owliverpost.com, or comment on this article.
---
Videos by Malvika Dwarkadas