Why US supporting the lifting of Covid vaccine patents is important

7

min read
Reading Time:
5
minutes
India is struggling to contain the spread of Covid-19. The second wave of the dreadful virus has been keeping us locked up at home, as on average, the country is seeing around 4,00,000 cases.
Though vaccines are being doled out, there is an obvious shortage crisis, and getting it to the 18-45 age group has been a task. Only about 3 per cent of India's population has been fully vaccinated, and 9.2 per cent of people have received at least one dose, as of last week.
To help ease the situation, countries have been showing solidarity with India, and sending essential supplies such as medicines, oxygen and other necessities. Our story on how other countries are helping will give you an idea as to where and what help we are receiving – https://www.owliverspost.com/what-happens-when-the-world-comes-to-your-rescue/.
Now, in a very significant move towards making access to vaccines easier, especially for poorer countries, the US government recently announced that it would support waiving intellectual property (IP) protections for Covid vaccines.
This means that once the patents – exclusive rights granted to an invention – are lifted, any company which possesses the required technology and infrastructure, would be able to produce their own vaccines against Covid-19.
This would come as a huge boon for India, South Africa and many other countries, which had in October last year submitted a proposal before the World Trade Organisation (WTO) to temporarily lift anti-Covid vaccine patents so as to boost supply.
Tedros Adhanom Ghebreyesus, the chief of the World Health Organisation (WHO), called this a "monumental move in the fight against Covid-19."
France also joined the US in supporting an easing of patent on Covid vaccines. "I am very much in favour of opening up intellectual property. We must obviously make this vaccine a global public good," French President Emmanuel Macron said.
Macron, however, also said the current priority should be to donate vaccine doses to places that do not have the required infrastructure to produce the vaccines. Australia and New Zealand also called the US proposal an important step in the fight against the global pandemic. But before we get to who is opposing the move and who is on board with it, the question is how this move would be important.
Why waive patents?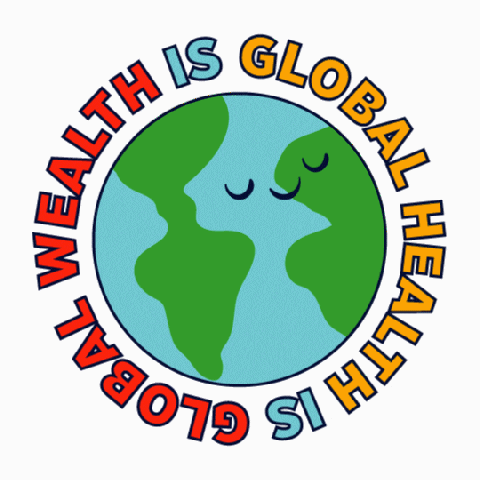 Right now, only drug companies that own patents are authorised to manufacture Covid vaccines. Picture this like a recipe: You have a recipe to the best chocolate cake possible. It's a recipe you worked on and worked on till you perfected it, and this is why you don't want to share this recipe with anyone else. You also want to ensure that all your loved ones get a taste of this cake before anyone else can. So you file a patent so no one can get their hands on your recipe, and even if they do, there will be serious legal issues. The same analogy works for the vaccines too!
Lifting of patents will lead to cheaper and more generic versions of Covid vaccines. It will also be a big step in overcoming vaccine shortage.
The unequal distribution of vaccines has opened up a big gap between developing and wealthier countries. In some countries, such as the US and the UK, where vaccine orders ran into billions of doses, have already given the shot to a considerable percentage of their population. These countries are also slowly returning to normalcy. Poorer nations, however, are seeing overburdened healthcare systems and severe shortages of medical essentials.
Vaccine experts and human rights groups, including Médecins Sans Frontières and Amnesty International, have warned that the longer Covid circulates in developing nations, there is a greater chance of more vaccine-resistant, deadly mutations of the virus emerging.
Who is open to waiving patents?
India and South Africa submitted a proposal to WTO to suspend vaccine patents for the duration of the pandemic and share the formula for the injections prepared by AstraZeneca and Pzifer. The proposal was supported by more than 100 countries, mostly lower and middle-income nations, and strongly opposed by some of the world's largest economies including the European Union and the United States.
WHO chief Ghebreyesus in March called for vaccine patent rights to be waived until the end of the pandemic. Apart from politicians, human rights bodies and health professionals, pharmaceutical companies that have the required infrastructure to produce millions of vaccines if patents are waived have been also raising the demand.
Who is against waiving patents?
Powerful pharmaceutical companies, drug manufacturers and governments of some countries have strongly opposed the patent waiver. Though the WHO has said that the lifting of patents will not mean that the inventor won't get anything (there will be a royalty for the products), there is still opposition.
The pharmaceutical industry argues that not only will vaccine quality and safety be affected, but it also argues that intellectual property rights are important because of all the money, time and effort gone into manufacturing these vaccines.
What does US' move mean for India?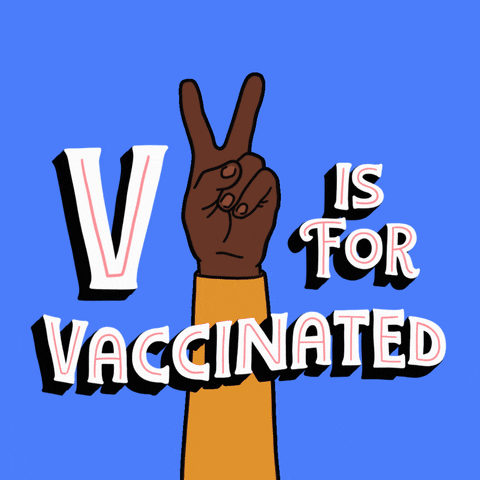 The announcement by US Trade Representative Katherine Tai to support patent waiving is a bis step towards access to vaccines. For India, this move can help scale up production, as well as making the vaccines more affordable for everyone.
Had the proposal been accepted at the WTO last year, it could have played a crucial role in preventing vaccine shortage in India and preventing the number of daily cases and deaths the country is witnessing now.
(Law and Order is a weekly column that covers what's happening in the world of politics, law and international affairs)
Sources: New York Times, BBC, Indian Express